EcoTea™
EcoTea™ is a biological soil amendment that helps to build and replenish the beneficial microbial community in soil and plant root systems. The organisms found in EcoTea™ will cause an immediate improvement in root biomass and function, creating a stronger more vigorous plant. This product is 100% organic and contains no human pathogens.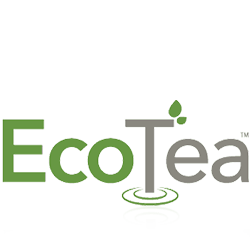 Features & Benefits
EcoTea is an ecologically engineered product with blends of humic, fulvic, long-chain amino acids – Atlantic kelp extract and simple/complex carbohydrates.
EcoTea contains a great deal of ecologically functioning microbes (up to 129,000 or more different species). This biological community will improve soil structure , root function/biomass and mobility of N-P-K and micronutrients in the soil.